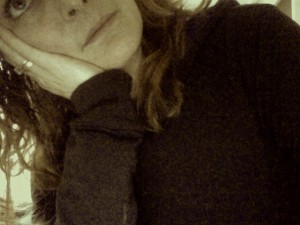 crikey dick.  It's all a bit full on at the moment.  But then I remember that something magnificent is always about to happen.
Like …I saw a tui in my garden just yesterday.  A Tui! As far south as me!  Very exciting.  Whakarongo ake au!
Some links on a beautifully rainy afternoon:
Ever wondered about what your (otherwise screen free?) infant thinks about Skype?  This piece from the Atlantic describes research exploring this.
Next: here is a mildly gross and infinitely cool piece that was in the New York Times about how baby backwash just might make breastfeeding a two way exchange of fluid and information.  Amazing!
This week I have LOVED this ol' Radiolab interview with the late Oliver Sacks about his relationship with the periodic table.  STUNNING.  Then I read this piece he wrote about aging.  The Joy of Aging.  What a writer!  Oh, that mind!  RIP.
Keep on experiencing this world through your head and through your heart.  Why should you have to choose whether to be a head person or a heart person?  Can't we be both?