Kia Ora New Year newbies and lovely friends. Sitting down at last to share some bits and pieces on the dear ol' blog.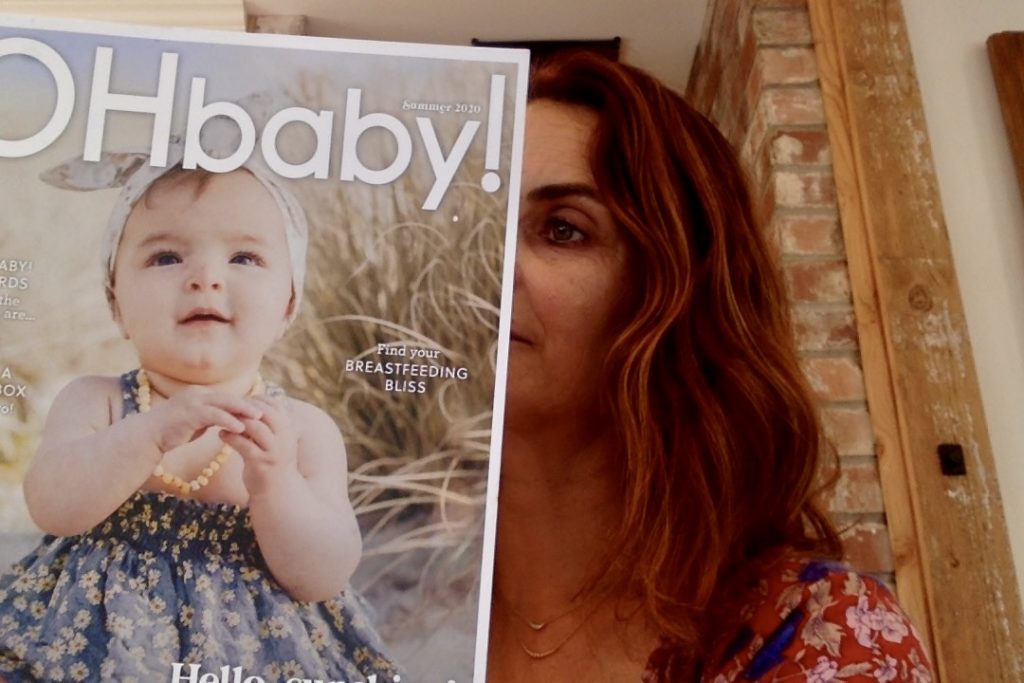 Like … here I am drinking tea (you can't tell, but trust me) and enjoying the latest OHbaby! magazine. Yup, happy to have an article in there .. it's about routines v. go with the flow … what Dan Siegel would call "the river of integration", but kinda from the baby's point of view. Anyway, shout out to the visionary new editor Kristina for a great issue, and mad love to outgoing marvel Marianne as she works on nesting with her next baby x xx
Meanwhile: what else? I have been inching an academic article over the finish line for a v. flash journal – I will report back once complete. Like most, we have had a busy time of Christmas and New Year's malarkey, lots of delicious feasting and loving gifting and a fair bit of grateful hanging out with our friendlies. Have I mentioned lately how grateful I am for New Zealand's privileged position during this global pandemic? "Go hard, go early" said Jacinda. And so far the borders are holding steady.
We do not take these freedoms for granted – our bi-cultural family hosted a Thanksgiving meal, we had a lovely afternoon of celebrating the groovy mark I got for my Master's thesis ( as the late Julia Child would say "a party without cake is just a meeting") and there have been a couple of house parties in there, to boot. Busy, happy, joyful, messy, busy, exhausting, wonderful life.
Meanwhile, here are a few links before I sign off … a refreshingly solutions-focused emphasis to some of the Adverse Childhood Experiences (ACE) stuff, courtesy of NPR. It's about the stress buffering impact of positive experiences in children's lives. Speaking of a positive spin on things, here is a gorgeous little cartoony representation of some important behavioural concepts – I first heard this method of framing things from Stuart Ablon, who is quite the business.
Here is a family friendly collection of episodes from the legends at Radiolab, and while we are in a podcast state of mind, behold the latest episode of Your Undivided Attention, which is dazzling. And it references the legendary Fred Rogers. And yes, it is solution focused, with Eli Pariser making such smart analogies between the design of public spaces and online fora. I said fora. Having done a bit of playground design (and having learned at the feet of legendary teachers) I feel like I can dig this metaphor. Oh, and I own this book. Am I a town planner, or just kidding?
More from me later … lots of thinking going on in between trashy novels and domesticity.
Arohanui x x x
PS! Important announcement! In response to my daughter's scrawling penmanship, I read her "2020" as 'zozo', and it occurs to me that this year must be zozi, next year will be zozz, and then I think it's zoze, and 2024 could be zoza. At a stretch, we could follow that with zozs, zozg, (which, admittedly are a bit lame) but then you round out the decade with zozy, zate (best I could do) and perhaps zozg to finish.
No? Just an idea.