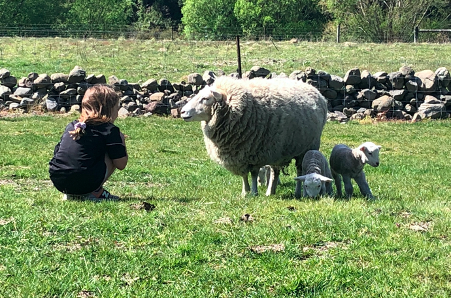 Life is swift in my neck of the woods. Growth galore, deadlines descend, calendar is cranking. I'm trying to stay upright, wrestling to go with the flow. Embracing change as we seek stability. All that.
How are things on your stomping ground? Is your baseline affect as grumpy as mine? Are we all responding to the atmospheric weirdness of modern life: stubborn inequalities, persistent biases, and a flippin' pandemic to boot? How does an individual little bald monkey stay happy when she knows about the fragility of Papatuanuku, Mama Gaia? Praps it's too much for our tiny minds. In which case I reckon the best approach is to leap back into our bodies … streeeeetch, make something lovely for dinner, have a laugh.
Now, here is a raft of pressies from Bruce Perry and the gang at the Neurosequential Network, these are resources that use the Neurosequential Model of Therapeutics to help children make sense of the pandemic. And they help adults to make sense of children during the pandemic.
This is a pretty groovy resource from the Children's Screen Time Action Network, it's for parents of teens, written from teenagers' perspectives. Yikes. It's not easy.
This piece from the NY Times is about ditching the cellphone and "unbreaking" your brain. (How lucky that author is to have access to Catherine Price, although I guess we all do, via her writing.) Meanwhile, the BBC report here on the issues of YouTube and their disregard for children's privacy. Same but different from CNN, about the data that apps are gathering about children, and here is another NY Times piece, this one about the high percentage of TikTok users who are underage (and, yes, are having their data harvested).
There is so much more to share, but as I said … I gotta keep my foot on the (imaginary) gas if I'm going to finish this research and get 'er submitted. So I'll end by sharing the inventor's request that we cease gender reveal parties, please. Please!