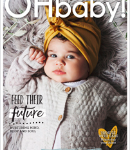 Kia Ora e hoa ma,
Hello friends.
As we honour our pals across the Pacific continuing to raise a loving hell on behalf of the babies that are being caged by Prez#45, (truly: my pal flew from SFO to DC to chant loudly and get arrested.  Bless you, thank you!), those of us in somewhat saner Aotearoa deal with challenges of different sorts.
But we hold you (babies, children, immigrant mothers & fathers).  We wrap our wings around you.  Crikey, I feel an Einstein quote coming on:
"A human being is a part of the whole called by us universe, a part limited in time and space. He experiences himself, his thoughts and feeling as something separated from the rest, a kind of optical delusion of his consciousness. This delusion is a kind of prison for us, restricting us to our personal desires and to affection for a few persons nearest to us. Our task must be to free ourselves from this prison by widening our circle of compassion to embrace all living creatures and the whole of nature in its beauty."
Life is holy and complex, as it is mundane and relentless.  The clock is a tyrant, and relationships are everything.
Anyway, friends, today's picture is of the most recent issue of OHbaby! magazine, which holds two articles that I am proud to have written.  One is about Respect, the other about toddler development.  Which are a couple of my favourite subjects.
Other links now:
Here is a lil something from Scientific American, about what babies know, and here is something for all the solo parents out there: a Buddhist perspective on the teachings available just for you.   Meanwhile, this gift is for all parents of every ilk … it's about self-compassion.  Yikes.
I'd never seen this particular Dan Siegel talk till my gal Pennie Brownlee sent me the link earlier in the week … I am grateful!  (You will be too) … and it is kinda cool how a seemingly unrelated link from a seemingly unrelated source (my dear friend and superstar of academic pediatrics, sharing this piece about Ubuntu) is so in harmony it's not even funny.
There's no "me", y'all.
Or even a y'all, y'all.
It's all about "we".
Somehow the coincidence of receiving both those links on the same day feels like confirmation.
Less perky is this link, shared by another wise woman.  Electrosmog?  Jeez Louise.  Imma learn more about that.  You know I'd be happy to have waaaaaaaaaay less tech in schools, and I certainly think that we oughta teach our young 'uns to think more critically about the tech they're using.  For example – how do we teach children to examine the news for potential biases?
Take a break from the screens, homies.   And consider different ways of using tech – LOVE the work of Tristan Harris and chums, and here is another effort to rejig the current scene.
Finally, a cool fact I did not know about breast milk, specifically how it changes along with a mother's circadian rhythm.
Not enough o's in cool, baby.